A few testimonials from the many installations we have carried out.



Toyota Yaris 2006 1296cc
Petrol €20 = 155.8km
LPG €20 = 280.8km
Savings of 44.5%



Opel Corsa 2007 1229cc ECOTec Z12XEP
Petrol €20 = 199.7km
LPG €20 = 398.4km
Savings of 49.8%



Toyota Auris 2007 1400cc Petrol
"First of all well done for the excellent service. My only regret is not making the conversion earlier! I own a 1.4 Petrol Toyota Auris 2007. Previously, on average, I would require Euro 20 in order to travel 175 kilometers. With the LPG system, with a full tank of approximately Euro 22.50, I travel 360 kilometers. When comparing like with like, that's approximately 160 kilometers more ! "



Subaru Justy 2007 998cc
Petrol €20 = 182km
LPG €20 = 358km
Savings of 49.1%
"Verdict: When comparing the pros and cons including the price of the conversion, one can decide in favour of the LPG system because one accept loosing the space of the spare wheel to install the gas tank. One can afford waiting two and a half days to complete the conversion. After the long test drive since October, with same engine performance at normal driving and considering the price difference of 50% in favour of LPG, I confirm that my decision was a good one. The whole investment in the kit will pay back in a year's time considering clocking an average of 400Km per week. In the coming weeks we will be having 3 to 4 filling stations, others will definitely follow."



Honda Accord 2007 2.0 i-VTEC Petrol
"It has been almost 7 months since I converted my Honda Accord to LPG.
Although I was rather skeptical regarding the conversion, I will never look back and am absolutely satisfied with my decision considering the capital outlay.
The conversion took 2 days to complete and I started benefitting from fuel saving immediately.
With regards to performance, there was a very slight change when using LPG as against petrol however it's insignificant during most of the travelling I do.
I calculated that the saving is around 45% when using LPG and I have to re-fuel every 4 days. Although the only LPG fuel station available is in Luqa, there are others planned and this would avoid LPG users from having only one re-fuelling station available.
The torodial tank is installed instead of the spare wheel so one has to leave the spare wheel in the trunk however a space saver wheel does not occupy much space. The only drawback I personally experienced is the small LPG tank which only takes me for 4 days on a full tank. However, when I run out of LPG , the petrol system automatically kicks in.
I make around 300 km with a tank full of LPG which takes up around 32 Litres. At the current price of 0.75 cents per litre, it's definitely economical to run. There was a slight degradation in miles per gallon when running on LPG and I calculated that it's around 7%-10% as against petrol.
Engine noise is surprisingly also very silent when running on LPG.
Overall I feel that the LPG system is definitely a must and recommendable for petrol vehicles considering the high cost of unleaded petrol."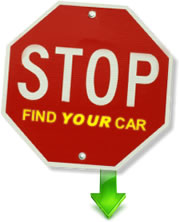 CLICK BELOW on a logo to see photos of installations that we have carried out: